About
Become a PMP Industry Insider
Join hosts Donnie Shelton (Coalmarch, Triangle Pest Control) & Dan Gordon (PCO Bookkeepers, PCO M&A Specialists), as they pull back the curtain on what growing pest control companies need to know to stay ahead of the competition.
Bringing you weekly insights and best-kept secrets from leaders who are driving the future of the industry when it comes to operations, finance, marketing, sales, customer experience, and team building.
The PMP Industry Insiders podcast is published every week on Spotify, Apple Podcasts, & Stitcher.
Tune in each week to stay up-to-date on the latest episodes and subscribe to the PMP Industry Insider's on any of the platforms above or directly on Podbean to:
Receive actionable strategies from top business owners and tenured pest industry pros
Gain new insights that'll keep you in front of the pack in today's competitive landscape
Learn about new ideas, technology, and changes that will impact the way you run your business
Meet the Hosts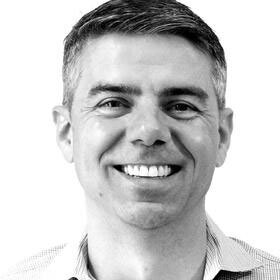 Donnie Shelton is the owner of Triangle Pest Control, CEO of Coalmarch, and an innovator with a proven track record for helping pest control and lawn care industry leaders overcome strategic growth challenges. He built Triangle Pest Control from the ground up into a multi-million dollar operation. Because of his entrepreneurial endeavors, Donnie decided to build Coalmarch to help other business owners replicate the success he had in growing Triangle Pest Control. Coalmarch fuses traditional business development with a robust digital marketing strategy and strong workforce management processes, in order to create digital marketing and business management solutions for the home services industry.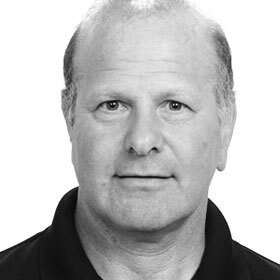 Dan Gordon is the Managing Partner of PCO Bookkeepers and CPA at M&A Specialists. With over 20 years of experience in accounting and managing high growth pest control companies, Dan has experience being the owner, manager, chief financial officer and industry consultant for multiple institutions. He regularly advises and supports growing businesses in the pest industry on topics such as structuring pest control company merger and acquisition transactions. He also brings extensive experience in working with Pestpac, Servsuite, PestRoutes, and Quickbooks in order to understand and extract additional company value. Additionally, he serves as a speaker and columnist for multiple industry events and magazines, including NPMA, PCT, and PMP.
If you're ready to grow your pest control or lawn care business, look no further than the PMP Industry Insiders podcast. Topics will cover industry news, operations, M&A, marketing, finance, sales, team building, and insight into the future of the industry.
"Our goal in this podcast is to provide facts and actionable items that you can use to improve your business," said Gordon. "We work with PMPs all the time, but we also want to talk with other industry leaders about what's going on and how pest control owners can adapt."